a higher level of testing
Turn your phone into a lab-accurate tester for potency and more. The Purpl PRO puts FDA-endorsed technology in the palm of your hand for easy answers, anywhere. Simply pair Purpl PRO with an iOS or Android phone and you're ready to go.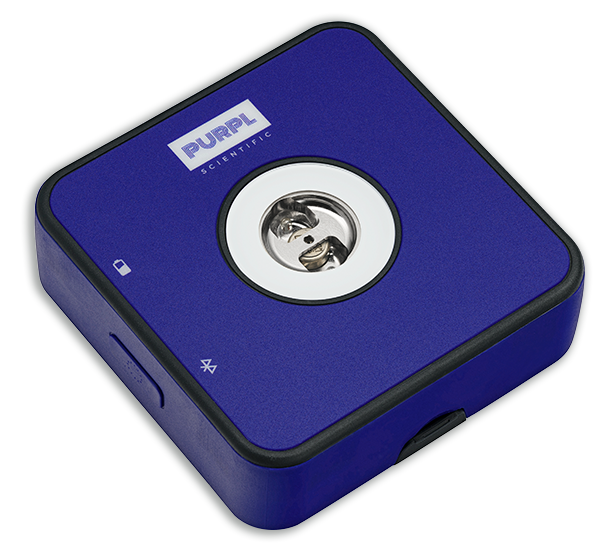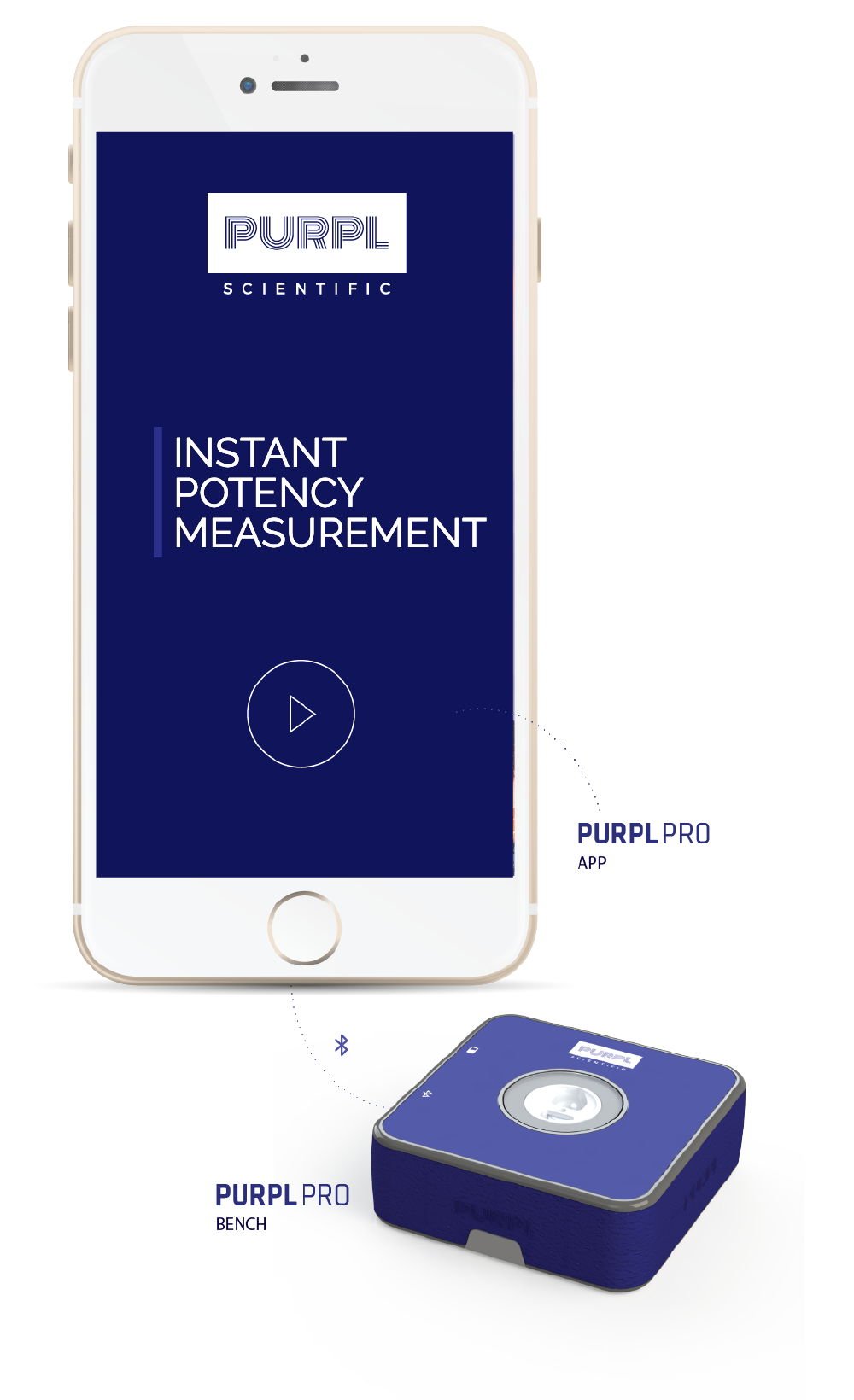 Welcome to Purpl PRO, the testing innovation you've been waiting for.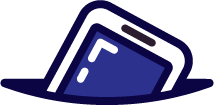 Turn your mobile phone into a state-of-the-art Potency Measurement System.

Affordable
No financing necessary with Purpl Scientific. Our mission is to help the industry evolve, become more transparent and improve quality. So we have focused on keeping our prices low and accessible throughout the value chain, from the farm to the dispensary, and ultimately to the consumer.

Simple to Use
With your smartphone, you get an immediate analysis of the potency of your sample. And we make it really simple to get the precise information that is most important to you. Simply click for a summary or to drill down for specifics.

Accurate
Test as many samples as you want and get immediate potency results. Potency is one of the most critical measurements throughout the value chain, from the farm to the dispensary. Purpl Scientific will help improve quality and integrity by providing on-the-spot testing with lab-level accuracy.
Clarity • Insight • Awareness
Our products reduce the mystery and guesswork of plant quality and chemical composition throughout the complete lifecycle – from cultivation to consumption.
Contact Us Today For More Info